Located opposite the CHC MontLégia Clinic, the new CHC Health Group hospital, LégiaPark is the ideal location for the development of businesses operating in the sector for health sciences, close to Liège and in the heart of Wallonia's biotech ecosystem.
Built on the site of the former Patience & Beaujonc coal mine in Liège, LégiaPark is located alongside the E25 (A602) motorway and offers the best possible ease of access from within the heart of the Euregion cross-border area (Liège – Hasselt – Maastricht – Aachen – Eupen).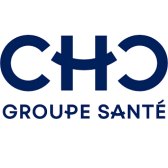 The CHC Health Group
The CHC Health Group is a leading provider in the healthcare landscape of the province of Liège, providing care mainly for patients and residents from the outskirts of Liège, as well as for a patient population from further afield geographically.
Taken overall, the CHC Group employs 4276 staff across all professions, including 1007 doctors and other independent service providers. In terms of capacity, the CHC Health Group has a total of 1044 acute beds, 707 beds in homes for the elderly and 30 beds in a psychiatric care facility.
2020
opened in March 2020
694
conventional hospital beds
120
beds for day patients
Multimodal accessibility
Located on the outskirts of Liège, the LégiaPark business estate enjoys excellent ease of access, being both close to the city and its many services, but also on the major transport routes, in the immediate proximity of Germany, the Netherlands, France and Luxembourg.
Located just 10 minutes from the city of Liège and its airport, but away from the congestion zones, LégiaPark is easy to reach by car (specific dedicated motorway exit), public transport (direct connection with the TEC 57 line from Guillemins railway station) or bicycle (immediate proximity to a Ravel cycle route).
In addition to its ideal geographical location, LégiaPark is also situated opposite the CHC MontLégia Clinic, the CHC Health Group's new hospital, making it the ideal location for businesses working in the field of health sciences.
The site is linked directly to:
The main motorway system: the "Dorsale Wallonne", the main road link to Brussels and Germany (E40), as well as Antwerp and Maastricht
Liège-Guillemins railway station
Liège Airport (E42)
The Trilogiport
The city centre of Liège is a 10-minute drive by car
5,5 hectares (13.5 acres) of development land
Businesses associated with health and wellbeing
In a new district, opposite MontLégia Clinic, the CHC Health Group's new hospital
10 minutes from the city centre
Numerous local services and amenities (accommodation, crèche, miscellaneous services)
A landscaped environment, filled with trees